The Butterball Family - its better with butter!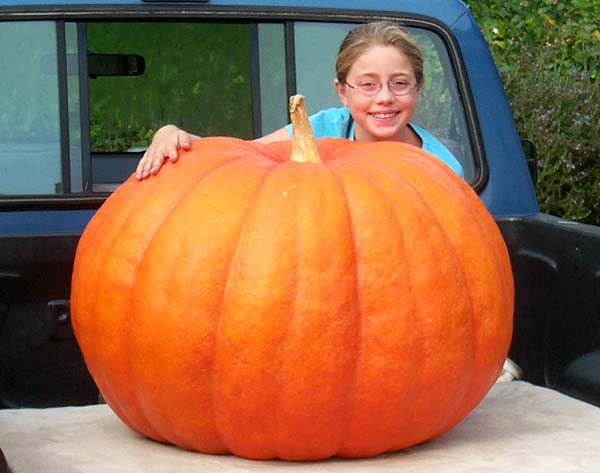 Amanda poses with Butterbuns (291 lbs) on her way to Elk Grove, California
Meet the Butterball family

The 17 pumpkins listed below were all grown from a single pumpkin plant named Butterball (seed: 831 Zunino). The plant covered a total of about 800 square feet when mature. Most of these pumkins were removed young from the vine when they hit about 200 pounds. All weights are estimated weights.
Name
Est.
Weight
Deployment
The Butterball Boys:
Blunderbuss
353
lbs
Display
Butterbum
80
Road Kill
Butterbull
224
Front Door
Butterbutt
75
Road Crew
The Butterball Girls:
Butterbabe
267
Auctioned - $225
Butterbuns
291
Kid's school
The Butterball Gang:
Butternut
202
Kid's school
Butterdip
216
Display
Butterbarge
218
HMB Lodge
Pinky
124
Bottom split
The Butterball Twins:
Butterbelly
188
Display
Butterbeast
216
Phil
The Butterball Babies:
Butterball
176
Ann and Ed
Skellata
135
Susan
Yellow Ball
95
Kid's school
Butterbug
65
Water District
Bumble Bee
45
Display
Total
2,970
lbs
| | |
| --- | --- |
| Blunderbuss (353 lbs) glows orange in my display | Blunderbuss still on the vine with Anne |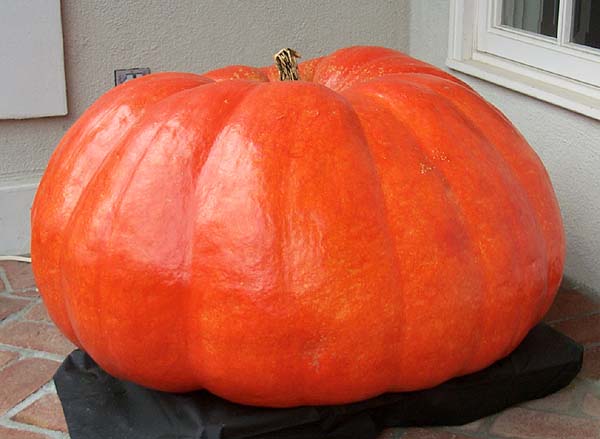 Butterbull, (224 lbs) the brightest orange offspring sits on my front porch




The Butterball gang: Butterbarge (218 lbs}, Pinky (124 lbs), Butternut (202 lbs) and Butterdip (216)
Butterbabe (267 lbs) was sold at a charity
auction for $225

Butternut (202 lbs) has beautiful ribbing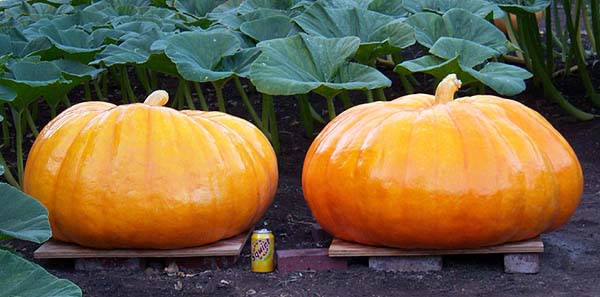 The twins, Butterbelly, (188 lbs) and Butterbeast (216 lbs) grew side by side
Skellata (135 lbs) was shaped like a skull

Bumblebee (45 lbs) and Butterbug (65 lbs)
never had a chance to grow up.


Skellata (135 lbs), Butterball (224 lbs), Yellowball (95 lbs) and
Butterbuns (291) gather under the Almond tree.